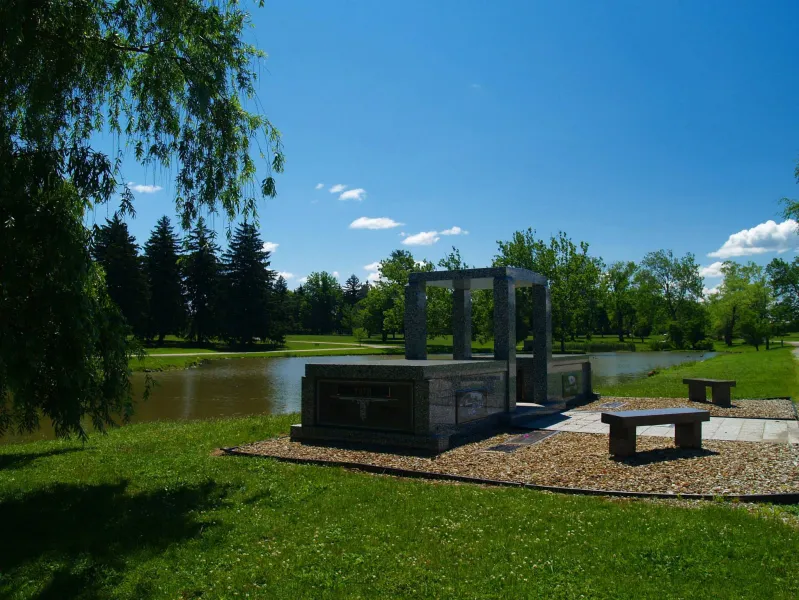 Crown Hill Cemetery
Crown Hill Cemetery, which was established in the 1920s, continues to maintain the original buildings to meet with customers, family members and visitors from other states.
When entering the gate, one is greeted by a beautiful fountain whose lights attracted many people in the surrounding communities to come at night and relax to the cooling mist of the fountain.
Crown Hill Cemetery offers traditional in-ground burial, lawn crypts, niches and an urn garden for cremation, outdoor mausoleums, and an indoor mausoleum with a chapel.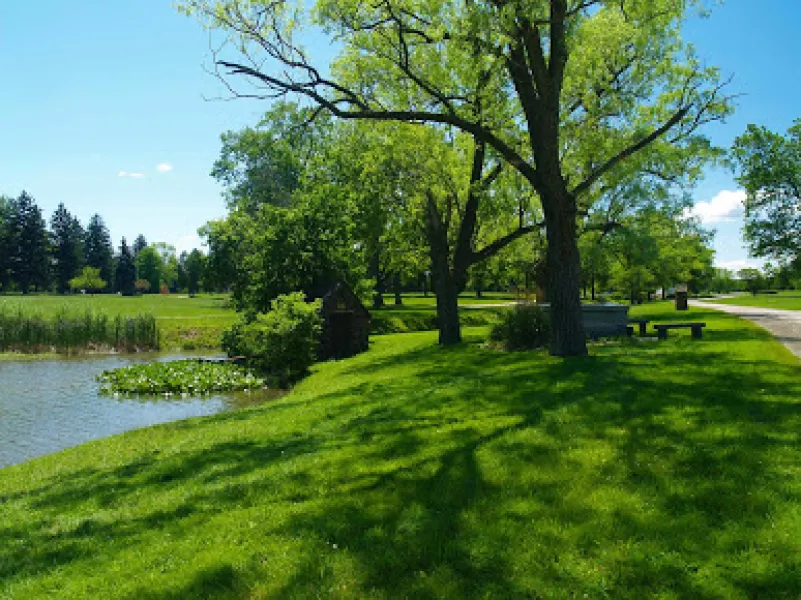 The bronze memorials are flush to the ground, giving the cemetery a "park-like" appeal. There are also many trees that add beauty during all seasons of the year, especially spring and fall. Along with the nature back drop, Crown Hill has quite an assortment of wildlife such as deer, fox, geese, ducks and a very large snapping turtle that resides in the lake. The two waterfalls in the park create streams that move under bridges, which is another site for visitors to enjoy while visiting their loved ones. Crown Hill is special because of its beauty, and the people who come here are comforted in knowing that its beauty is everlasting.