Personalized Keepsake
Combining beautiful music and your treasured photographs, our funeral home will create a personalized tribute video that truly honors your loved one. This visual walk down memory lane is a touching and meaningful addition to any visitation, funeral or memorial service. In the days, weeks and months after the loss, many find comfort in watching the keepsake DVD at home with family and friends.
The photo tribute video program we use has more than 80 themes to choose from, as well as a large selection licensed music. Not simply just a slide show, these videos can include captions, video clips and text slides.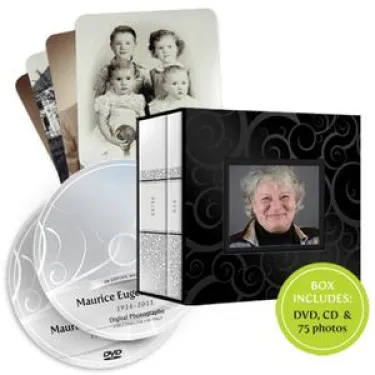 Bookshelf Box
A beautiful box holds the photo tribute video on a professional-quality DVD, a disc of all digital photo files used in the video, and (up to 75) printed photographs with a matte finish and rounded corners.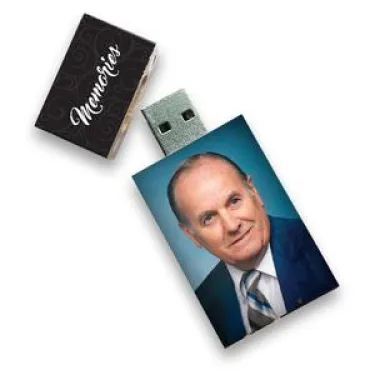 Memory Drive
This 8GB flash drive is personalized with your loved one's photo, and contains the tribute video in a HD format and all of the digital image files.